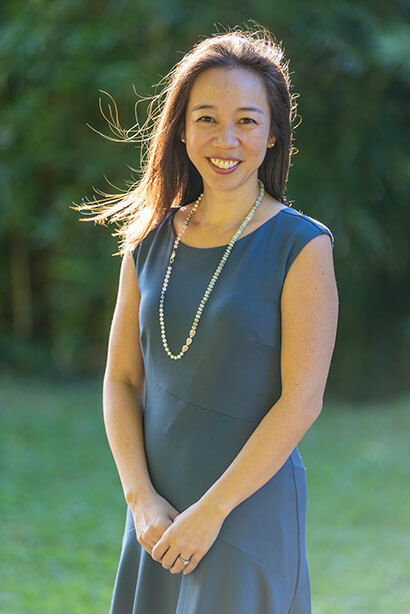 Lauren has over 14 years of experience in diverse areas of law, including estate planning, probate and trust litigation, estate and trust administration, civil litigation, business law, collection law, and representing clients in conservatorship and guardianship proceedings. She practiced estate planning and trust administration with the Law Office of Roya Dehyim, LLLC on Maui, from 2015-2019. Previous to practicing on Maui, Lauren practiced in Honolulu for 4 years with an Oahu civil litigation firm defending mainland banks in contested case litigation in federal and state courts.
Lauren earned her Juris Doctorate degree from the University of Kansas School of Law. She also obtained a Masters of Science degree in Applied Social Research from the University of Stirling, Scotland while on a Rotary Ambassadorial Scholarship, and a Bachelor of Arts degree in Public Policy Analysis/Politics from Pomona College in California. She graduated as one of the Valedictorians from Baldwin High School class of 1999.
Lauren completed the Elder Law Clinical Program at the University of Kansas School of Law, which included a year-long clerkship with the Social and Rehabilitation Services of Topeka, Kansas. After law school, Lauren clerked for the Honorable Shackley F. Raffetto, who was the Chief Judge and Probate Court Judge on Maui, and then practiced as an associate attorney for Carlsmith Ball, LLP.
Lauren is a 2020 Ka Ipu Kukui Fellow, 2020 Hawaii State Bar Association Leadership Institute Fellow, and 2016 Hawaii Emerging Legal Practitioners Access to Justice Fellow. She taught Business Law at the University of Hawaii Maui College from 2015-2021 and is a former board member for the Maui County Bar Association. Lauren is a current board member of Women Helping Women and member of the American Association of University Women.